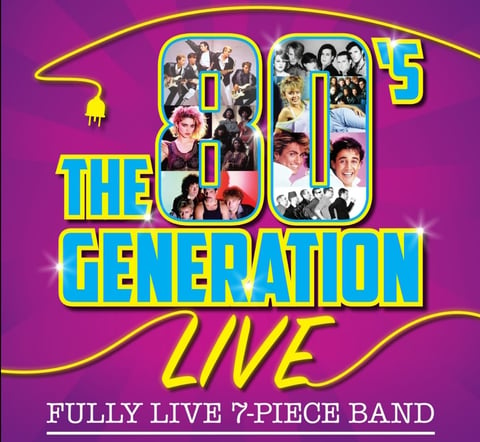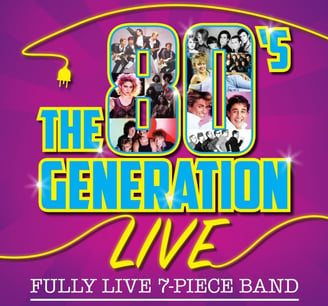 The 80s Generation present a fully live band performing some of the catchiest
songs ever written spanning a musically diverse decade.
You can't travel back in time to the 1980s, but you can come see 'The 80s Generation' and re-live the incredible music of the decade.
This fully live 7-piece band incorporates both male and female vocals plus a brass section. The show presents a nostalgic tribute to 80s music, covering the vastly diverse sounds of the era such as New Romantic, Pop, Ska, Reggae, Rock plus obligatory dance anthems.
The set is comprised solely of floor-fillers, the emphasis on getting people dancing and having fun. To define the era the infamous 'slow set' even makes an appearance! The performers have spent decades in the music industry and have performed at the highest levels nationally and internationally, performing live and in studio as well as on radio and TV.
This show is designed for high end corporate, party, festival and theatre events. Whether you believe it's True that Girls Just Wanna Have Fun or indeed that Video Killed The Radio Star this is the show where you Just Can't Get Enough!
DATE : SATURDAY 9 FEBRUARY 2024
VENUE : BALLYFIN , LOAIS
PRIVATE EVENT