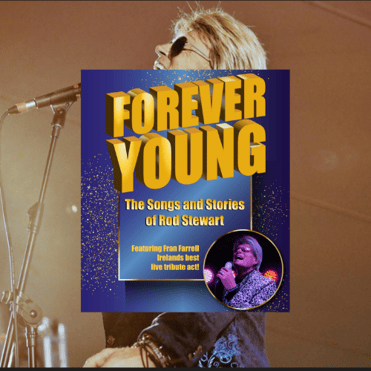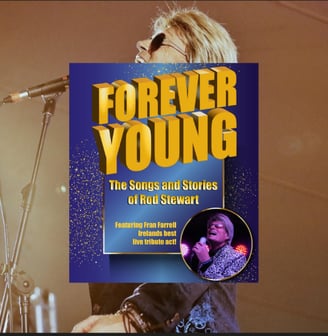 This show celebrates the life and songs of one of rock music greatest icons starring Fran Farrell who has been playing tribute to Rod Stewart for over a decade.
With shows in Ireland, England, Germany and Spain.
Featuring a live 4 piece band with an impeccable record of tours and shows behind them.
This is a show packed full of energy, comedy, charisma and class.
Making you feel you're sitting with a selected few at a real Rod Stewart show
Along with costume changes ,lights , big powerful live sound , with over 70 top 30 hits to choose from,( Baby Jane, First Cut, Hot Legs, Tonight's The Night) to name but a few, This is one of the best live, entertaining, not to be missed shows around, which will have you captivated from start to finish.